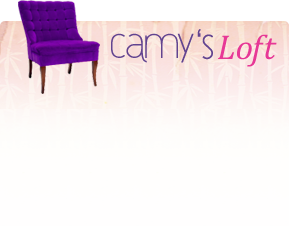 Sign up to receive updates!
Romance with a kick of wasabi
What does my tagline mean?
Wasabi
is a very hot (sinus-clearing) Japanese radish condiment used to give a clean-tasting little spice or kick when eating sushi or any raw seafood. Most of my stories are romances, and
wasabi
, with its Asian origin, refers to my Asian characters, that "kick" of sass in my contemporary romance, and that "kick" of danger in my romantic suspense.
What do you believe about God, the universe, and everything in between? How strongly do you believe it? Does it impact and influence your life?

I've known people who try to shove their faith down my throat. I'm not here to do that. Give me a minute to tell you my experience with Jesus Christ.

In school, I was an outcast and I would have done almost anything to fit in, to be acknowledged as someone worth knowing. I thought I was a Christian but I wanted to do things my own way, and I did some horribly selfish things to other people, making Christians seem like hypocrites.

God didn't strike me down with lightning. He sent real Christians into my life to make me realize that their faith gave them a confidence and stability I didn't have. He showed me that if I surrendered control of my life to Christ, I could cast aside my old life—the old me—and gain a new life, a new me, someone I'd like much better.

I always regret that it took me so long to find this kind of freedom. That's why I work with teenagers in my church youth group—to help them discover this kind of supernatural love and inner peace while they're still young, before they make stupid decisions like I did.

God didn't make me do anything I didn't want to do. Instead, He opened doors for my greatest dream and desire, my writing. His Spirit guides me and molds me in ways that are too weird and mysterious to describe, but very cool to experience.

It isn't hard and it isn't a cosmic killjoy. It can be a little scary, but He loves you so much, the fear melts away. If you earnestly search for God, He has promised that you'll find Him—undeniably, irrevocably. So don't take my word for it—look for Him yourself. Find a Bible and start reading the Gospel of John.
I am a fourth generation Japanese American married to a third generation Chinese American (hence my Chinese last name). I grew up in Wahiawa, Hawai'i, a small town right in the center of the island of O'ahu. My family is still there, but they love to fly up to California to visit on the way to Las Vegas.
I majored in Psychology and took pre-med Biology and Chemistry classes at Stanford University. I decided not to go to Medical School (I realize now I would have sucked as a doctor), and instead worked as a biologist researcher for nine years (I know, I know, biologist to novelist? Yes, I'm weird). I did compound development studies for a major pharmaceutical company and product development and method-of-action studies for a smaller biotech company. Incidentally, for several years, I lived with a coworker who had bought her house on her own, and she gave me all her house-hunting horror stories, which made it into Trish's rental house in
Only Uni
. I left biology work in 2005 and now I write full-time.
I've loved to write ever since Junior High, but I put it aside because I felt convicted that my motives were not pure—I was more interested in being a published author than in serving God and writing for His honor and glory. But in 2003 I felt God's calling to write again, and I've been loving every minute. If you want to write, check out my
For Writers
page.
I used to play coed volleyball twice a week, but I tore my ACL twice. Yeah, not doing that again. I wrote about Lex in
Sushi for One
from my own experience, so all that surgery stuff is totally true! My husband still plays volleyball. Between the two of us, we have had 6 surgeries and 7 physical therapists.
Since the beginning of 2009, I've started running. I did the
Couch to 5K
running training program, which takes you from a couch potato to running a 5K in about 9 weeks (it took me several weeks longer than just nine...). Then in May 2010 I started the
Jeff Galloway Run-Walk method
and that's when I really started to actually love running. I'm shocked. And maybe a little loco. But if I'm having fun, well, I'd rather be crazy. I ran my very first marathon on December 12th, 2010, in Honolulu, Hawaii, and I'm still training to run more.
In the past few years, I've gotten into knitting and also spinning wool into yarn. I love it! I always have a sock project with me and I'm doing more lace knitting lately (
Victorian Lace Today
is my favorite book!).
My husband and I are staff workers with our youth group at an Asian Christian church in the San Francisco Bay Area. Teens are fun and surprising and a blessing. We also lead a worship team for our church, mostly comprised of teen musicians. I've been working with teens since 1996, so all the youth group scenes from
Single Sashimi
are based on true experiences!
My husband and I adopted our dog Snickers from the Santa Clara animal shelter. She is 50 pounds of pure energy. She has a huge pain threshold and can run full-tilt into doors, pick herself up and take off again. My parents affectionately call her their "granddoggie."
When I first started writing, I didn't know if God was going to allow my novels to be published, but the entire experience has taught me more about entirely, completely, totally depending upon Him, and submitting to Him aspects of my life that I never realized I was trying to keep control over. A lot of that struggle is mirrored in my characters' struggles in my books.
Now, I try to trust in His plans for me—I know that what I write is for Him to use for His own agenda. He knows how He wants to use me, so I just need to go with the flow.